2020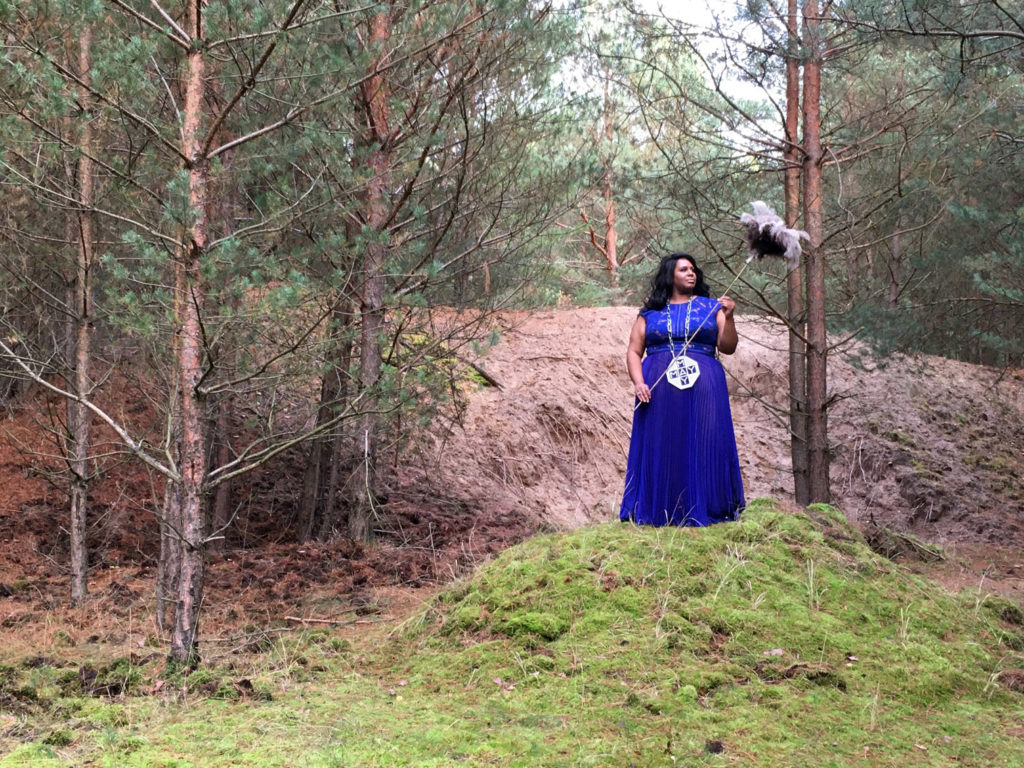 As a musical-performative silent film theater, Johannes Müller/Philine Rinnert listen to historical sites on the outskirts of Berlin and their history, which still echo today.
The starting point of Nothing will be archived oder Die Herrin der Welt is the forgotten film city of Woltersdorf. It was here in 1920 that director and producer Joe May shot the eight-part monumental film series Die Herrin der Welt (The Mistress of the World), the most expensive German film production to date and one of the first major series – a genre that continues to shape cinema today. In the remains of the film city, sediments of German history lie on top of and next to each other: colonial history can be read from them just as much as the history of the Weimar Republic and the rise of National Socialism, which finally forced Joe May to leave Germany. The layers overlap and overwrite each other again and again through the various political systems.
In an impossible cinematic research on the periphery of Berlin, Johannes Müller, Philine Rinnert and filmmaker Manuel Kinzer search for the remains of this lost cinematic history and place them in a context with other (political) spectacles staged in locations close to Berlin. In collaboration with composer Paul Frick – a member of the techno formation Brandt Brauer Frick – and an ensemble of performers and instrumentalists, they combine the resulting visual material to create a silent movie theater about the scenes of German history. Are the relics we see and hear really gone?
In German spoken and sign language (DGS)
With Hauke Heumann, Steve Stymest und Sarai Cole, Cian McConn, Jill Emerson, Neo Hülcker, Sabrina Ma, Shlomi Moto Wagner, Witch'n'Monk
Concept and direction: Johannes Müller / Philine Rinnert, camera and editing: Manuel Kinzer, set design: Philine Rinnert, composition: Paul Frick, with sounds from Witch'n'Monk and Sabrina Ma, production: ehrliche Arbeit – Freies Kulturbüro
A production by Johannes Müller / Philine Rinnert in coproduction mit SOPHIENSÆLE. Supported by the Senate Chancellery for Culture and Europe and the Fonds Darstellende Künste with funds from the Federal Government Commissioner for Culture and the Media.
Sophiensaele Berlin, online, Dezember 2020