2017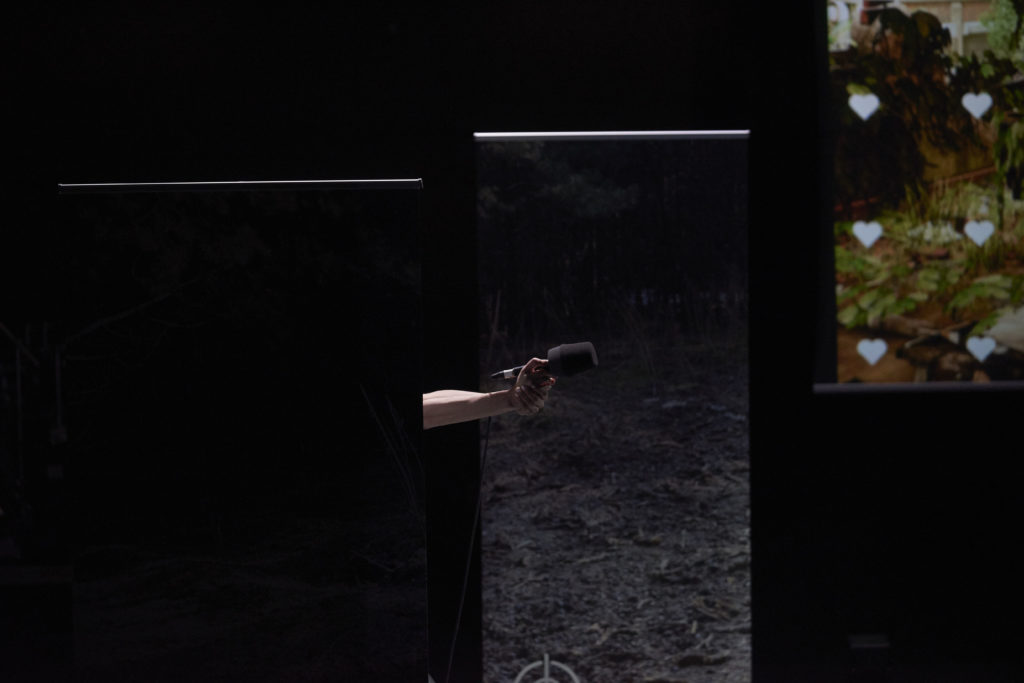 Friendly Fire is a text from Gerhild Steinbuch, for performer and chamber orchestra. The premiere was live broadcasted at SWR2 radio play.
"Bevor das Sprechen endgültig begraben wird, schließlich hat es alle Kriegsschauplätze erst zugeschüttet und danach darauf neue errichtet, hat also ganze Arbeit geleistet, genug, um jetzt in Ruhe abzutreten – bevor es aber endgültig abtritt, tritt jetzt noch jemand auf: aus der Hitze des Gefechts ins weiße Rauschen, aus dem Sprechen in das bodenlose Reden, aus dem Frauenkörper in den – ja, wohin denn eigentlich? Führt diese Wanderung von der Repräsentation in die Simulation, oder doch nur wieder hin an einen neuen alten Anfang?
Wie lässt sich Widerstand gegen eine Ordnung denken, die jeden Widerstand unter sich begräbt, und welche Möglichkeiten, Körper anders zu begreifen, müssen eröffnet werden? Synthesen werden gekappt, Prothesen angelegt, die Sprache abgekratzt Schicht für Schicht – so lange, bis der Körper wieder sichtbar wird, als Ort, der was erzählen kann, der verschwindet, der verfällt."
Premiere 02.02.2017
ECLAT Festival für Neue Musik, Theaterhaus Stuttgart
concept: Rinnert / Steinbuch
performance: Katharina Bach
text & dramaturgy: Gerhild Steinbuch
direction, stage design & projection: Philine Rinnert
sounddesign: Paul Hübner
photos: Martin Sigmund
A project within the framework of Hannsmann-Poethen stipend in Stuttgart and in cooperation with Schriftstellerhaus Stuttgart and SWR2 radio play.