2015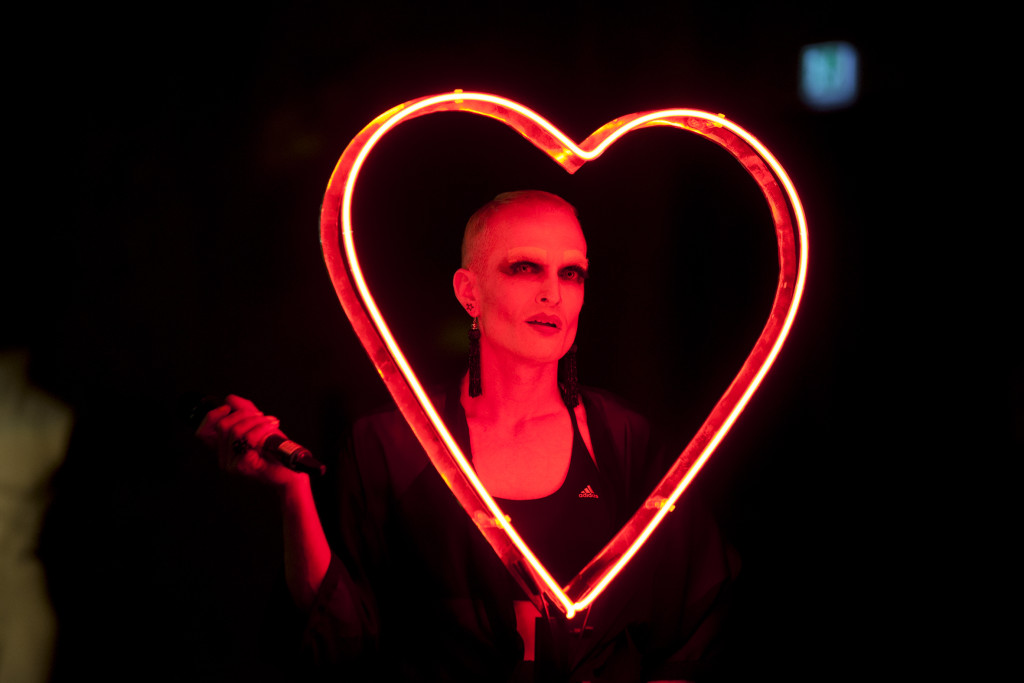 Opera has always been a breeding ground for monstrous gender images: Richard Strauss' opera Salomé has been styled monstrous since its opening night in 1905: because of the music which ventured into harmonic realms hardly ever heard of before but also because the title role embodied the epitomes of the decade's fears: hysteria, Jewishness and usurping the alleged male privilege of giving in to one's sexual desires. Johannes Müller and Philine Rinnert confront Salomé with the techniques of drag performance – a genre which performs gender as an over-dramatic role. Lip-syncs, lavish costumes and gossip are condensed into an essay about opera's exotic nature and the question, if being a monster like Strauss' Salomé might be liberating. A revue assembled from opulent Salomé reenactments, academic analysis and treasures from the archives!
With Hauke Heumann, Bianca Fox, Shlomi Wagner, Cian McConn
concept: Johannes Müller, Philine Rinnert
direction / stage / costume:  Philine Rinnert, co-direction: Johannes Müller
audio design: Lenard Gimpel, light design: Wassan Ali, assistance: Carolin Kister, photography: Florian Krauss, production management: ehrliche arbeit – freelance office for culture.
A co-production by Johannes Müller + Philine Rinnert, SOPHIENSÆLE and Kampnagel Hamburg. Funded by the Capital Cultural Fund in Berlin and the Rudolf Augstein Foundation.