2006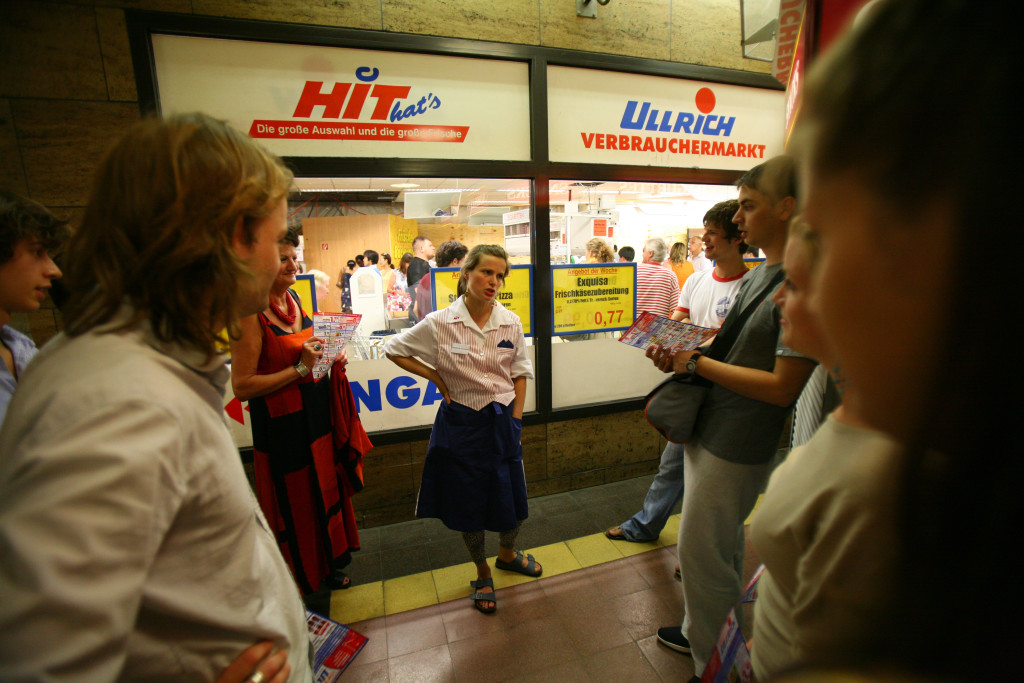 The Oper Dynamo West made its debut in 2006 with EIN_FÜHRUNG, explicating the context in which it works. In the form of an urban stroll, the members of the Oper Dynamo West set their focus on the axis between Zoo Station and the Studio for International Ballroom Dancing. In small groups, the participants were led through the urban landscape to certain stopping points. The performers took on the roles of typical characters specific to this neighborhood: the checkout woman at the Ullrich supermarket, a lady of Beate Uhse, the boss of the bridal shop, the concierge of Hotel Concorde, the two policemen in front of the synagogue. The tales participants got to hear from these figures were stories the Oper Dynamo West selected and compiled from countless interviews.
With Ulrike Bindert, Kirsten Burger, Annekathrin Bach, Martin Heesch, Michael Stoerzer, Ruth Rosenfeld. Hostesses: Soo-eun Lee, Kaye Hoy-yan Tai, Hyo-jin Shin, Jeonghong Park
A production by Oper Dynamo West and ehrliche arbeit. Funded by the cultural office of the Berlin borough of Charlottenburg-Wilmersdorf.