2020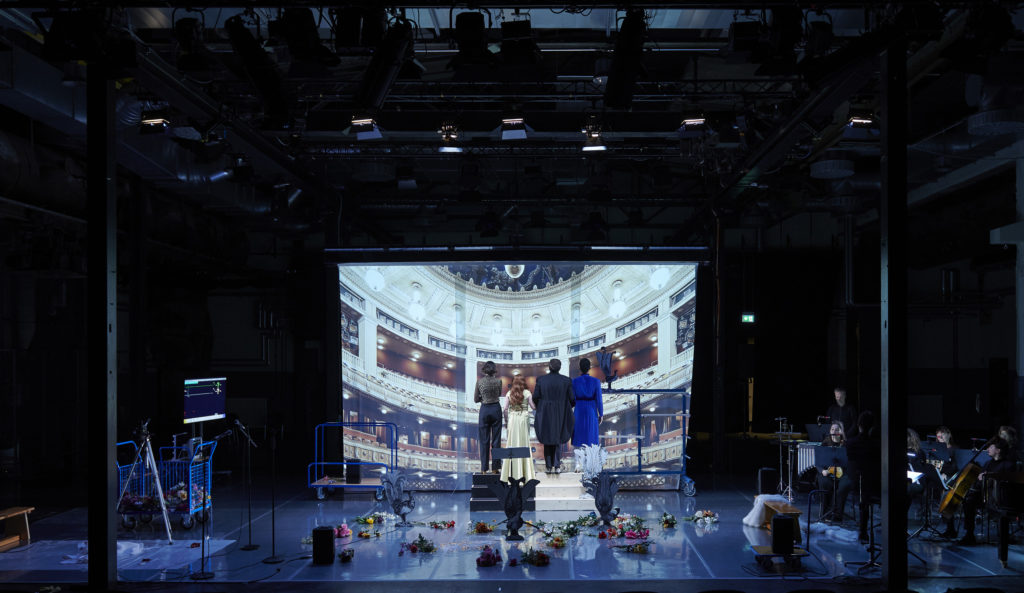 The second part of the Orpheus Institute series looks behind the scenes of physical voice production: How do singers make their voices ring out for us on the opera stage? With which techniques do they sing themselves into rage, despair or highest ecstasy? How does it feel to deal with the contrast between complete vocal control and the constant audience expectations of total emotional commitment? Human Jukebox oder Wir sind Musik takes a look at opera singers as the "powerhouses of emotion" (Alexander Kluge). This showcase of arias uses classical voice acrobatics, electronics, sports and artefacts from pop culture's acoustic archives to work up a proper sweat. Come join us in marveling at the superheroes and superheroines of the opera! An ode to the singer in each and every one of us!
With: Natalie Karl, Gergely Németi, Pauline Jacob, Shlomi Moto Wagner/Mazy Mazeltov and the voice of Carina Schmieger
musicians of the Staatsoper Stuttgart
Concept/Direction: Johannes Müller and Philine Rinnert, Set and Costumes: Philine Rinnert, Arrangement: Sebastian Schwab, Musical Direction: Christopher Schumann, Audio-Design: Lenard Gimpel, Texts and surtitles: Gerhild Steinbuch
Production Management Stuttgart: schæfer&sœhne, Production Management Berlin: ehrliche arbeit – freelance office for culture.
Human Jukebox or We are Music is the second part of the Orpheus Institute series at the Staatsoper Stuttgart – in cooperation with artists Johannes Müller/Philine Rinnert and the Opera Ballet Vlaanderen (Antwerp/Ghent). Funded by the Doppelpass – Theatre Cooperation Fund of the German Federal Cultural Foundation.
Opening March 13th, at Wizemann Stuttgart/Staatsoper Stuttgart