2018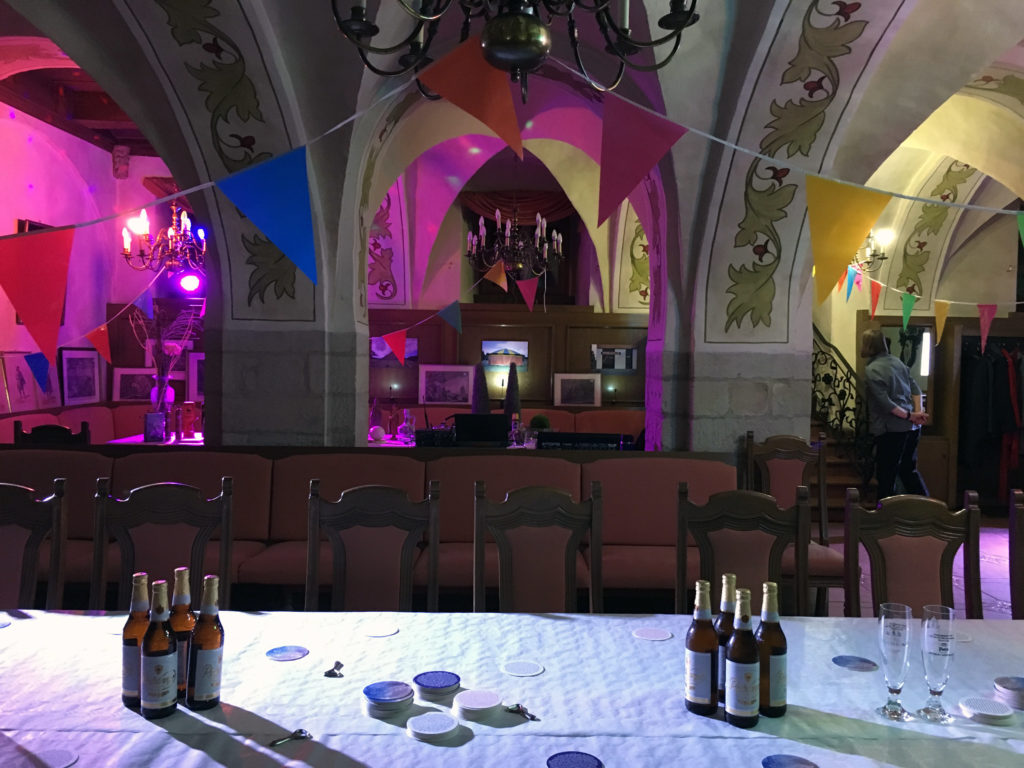 While the Urban-Rural Divide keeps dominating discussions after almost every recent election, our images of the city and the country seem to get simpler and simpler. Let's see whether literature can be more complex: Two important voices of the younger literary generation read from their novels, both set in the countryside. Both texts, Saša Stanišić's Vor dem Fest (Before The Feast) and Jan Brandt's Gegen die Welt (Versus The World) are staged by media artists. Both novels transform into walkable artistic environments. In the first part of the double feature, Jan Brandt performs the protagonist of his own text, Daniel Kuper, who fights against a whole village community. Between Fantasy, Science Fiction and Heavy Metal, video artist Ian Purnell, musician Tim Gorinski and stage designer Philine Rinnert form a multi-media space which makes the structural violence of a Western-German village in the early 90s visible and audible. In the second part, Saša Stanišić and a choir present the tableau vivant of a village in the Brandenburg region. The audience listens to the novel, uncommonly speaking from the point of view of a collective. And bit by bit, everyone becomes part of this community.
Artists: Jan Brandt, Saša Stanišić, Ian Purnell ,Tim Gorinski, Philine Rinnert
with the choir Die Untertanen
At Burg Hülshoff, September 2018
A production of Burg Hülshoff – Center for Literature, in cooperation with Filmwerkstatt Münster and the choir  Die Untertanen.