2009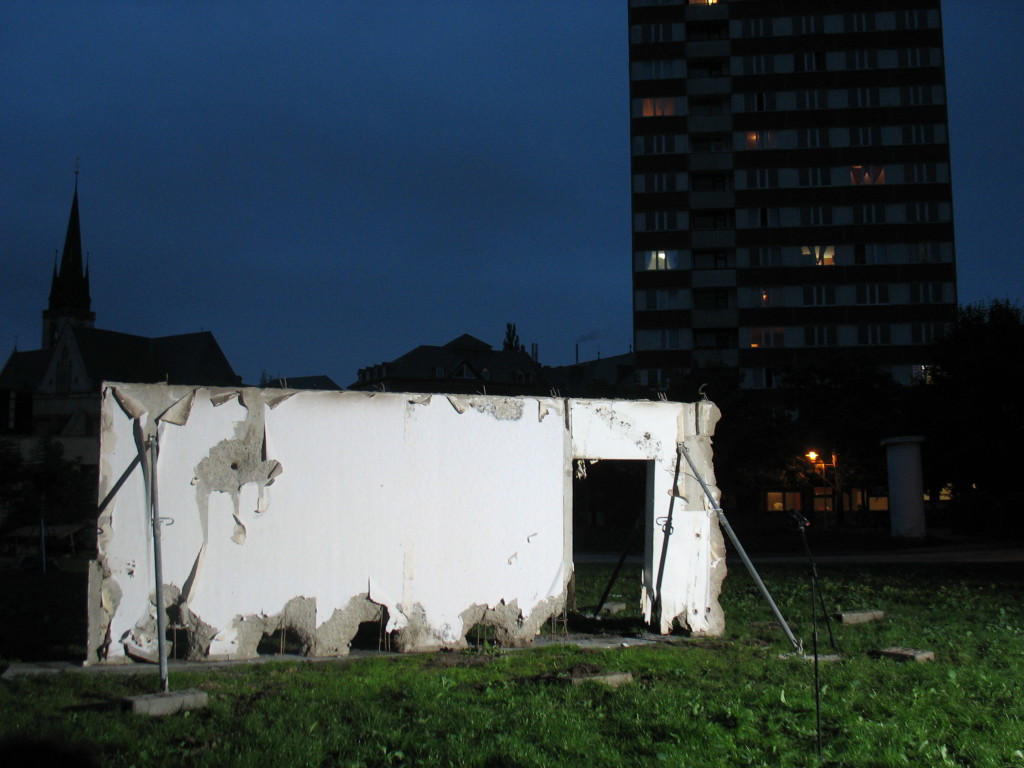 A public installation and performance on the grounds of the former Steghochhaus #5, in collaboration with Franziska Seeberg.
The 20-storey highrise at Steg #5 was dismantled, piece by piece, in summer 2009. The building's foundation has now given way to an open space. The life of the building during the GDR, along with its recent vanishing, was researched and documented using photographs, films and newspaper articles. Philine Rinnert and Franziska Seeberg salvaged the wall of one room before the building's destruction, and then erected it again, with ceremony, on the vacant site where the ruins had been.
The impressions and stories from the research made their way into the performance, along with video footage of the deconstruction process. The Singekreis Halle choir accompanied the ceremony.
The wall stood for about one week and was freely accessible to the public as an installation, which thematized the process – just after the fall of the Berlin Wall – of demolishing the highrise and many other buildings in Halle while sharpening awareness of Halle's transforming cityscape.
Made possible with the cooperation of Thalia Theater Halle and funding by the Deutsche Bank Stiftung.