2015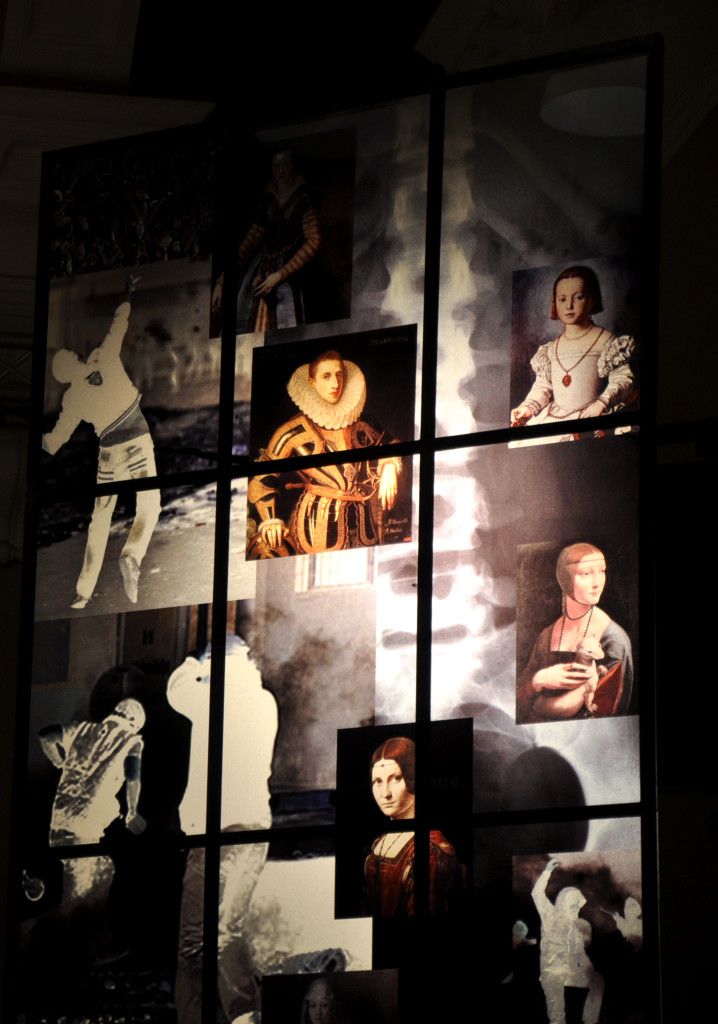 GEIST started out as a collaboration between choreographer Colette Sadler and set-designer Philine Rinnert. The artists integrate different media in the search for a performance concept fusing Installation and dance that could function within both theatre and exhibition space contexts.
Exploring the theme of animism, this performance articulates and subverts the relationship between the realms of living and dead matter, physicality and consciousness. Framed by printed panels depicting figurative imagery inspired by religious wall-painting in churches, the piece juxtaposes various representations of bodies with the real time and space of live action.
The bodies in GEIST are trapped in-between contained stasis and ecstatic motion, experienced memory and desired will, engaged in a (ritualistic) search for the spirit of action. Oscillating between states of resisting stasis and arresting movement, past-present to present-future, the performers shift in and out of control in the construction and pursuit of being.
With Maxwell McCarthy, Stuart Meyers, Naama Iytel, Joris Camelin and Helka Kaski
Choreography: Colette Sadler, Stage design/costume/lighting: Philine Rinnert, Music: Brendan Dougherty, Artistic Advice: Assaf Hochman, Management: Frances McMillan
GEIST is funded by Creative Scotland and co-produced by  TRAMWAY Glasgow and Dance 4 UK