2020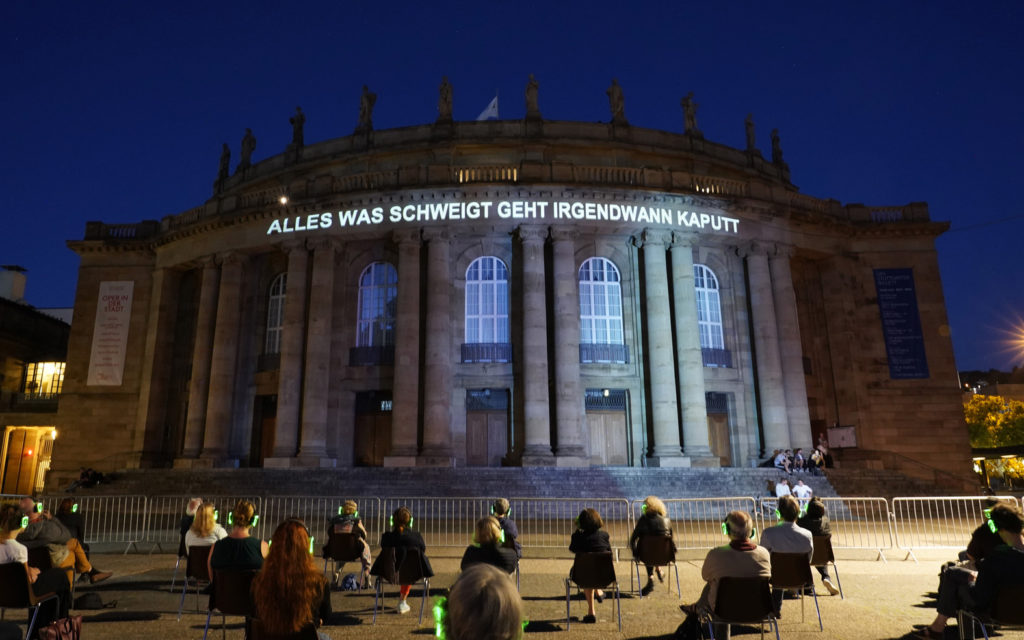 an audio-visual journey to the voices of the future
For  EX MACHINA, the third part of the Orpheus Institute series, Müller/Rinnert tried a look into the future and asked international composers about how they are writing and will write for the human voice, juxtaposing it with interviews of the stage engineers from the opera house in Stuttgart who work hard to keep the opera machine running.
With the voices of
Detlef Rüffer, Harald Prösel, Tibor Namesnik (technical stuff Opera Stuttgart)
and the voices of the composers
Bernhard Lang, Donghoon Shin, Lisa Streich, Dai Fujikura, Genoël von Lilienstern, Sergej Newski, Yair Klartag, Olga Neuwirth, Gerhard Stäbler, Sara Glojnarić, Neo Hülcker
Vocals: Jule Flierl (part of her solo "Operation Orpheus")
Research/direction: Johannes Müller and Philine Rinnert
Text: Gerhild Steinbuch
Sound: Lenard Gimpel
Production: ehrliche Arbeit – freies Kulturbüro
Thanks to Daniela Brendel and Ricordi Berlin and to Benjamin Krieg
Ex Machina is the third part of the Orpheus Institute series at the Staatsoper Stuttgart – in cooperation with artists Johannes Müller/Philine Rinnert and the Opera Ballet Vlaanderen (Antwerp/Ghent). Funded by the Doppelpass – Theatre Cooperation Fund of the German Federal Cultural Foundation.