2009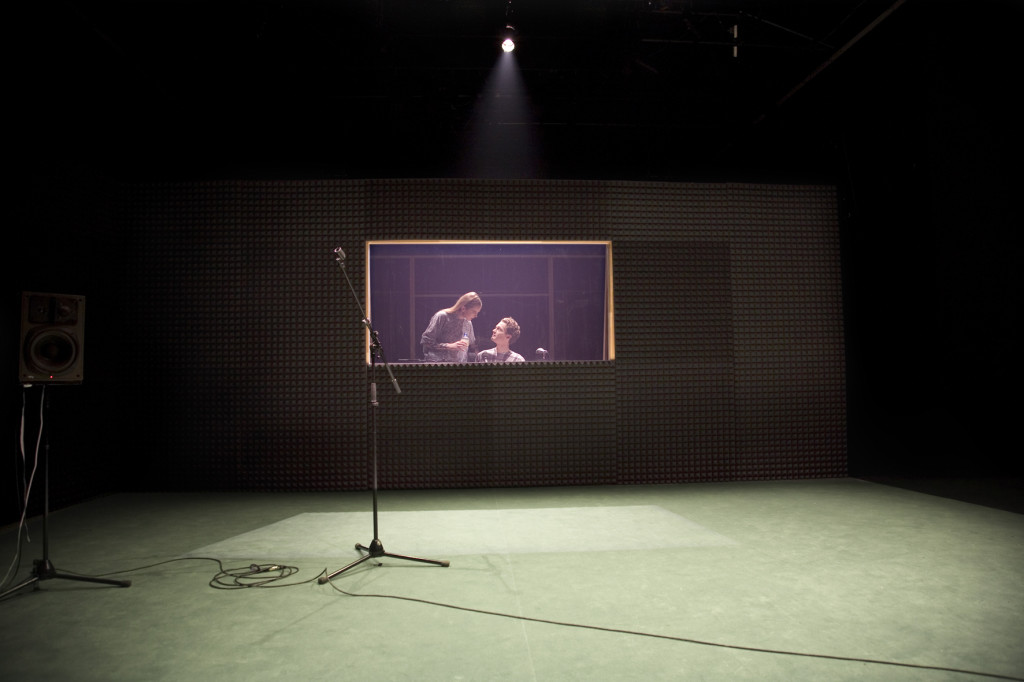 AMAZONAS A Phonographic Endeavour is a staged collage of texts, images and composition for three actors and one jazz musician.
In the cellars of the Ethnological Museum of Berlin lies an archive housing thousands of sound documents, which – with the help of the phonograph – were collected in the 19th century over arduous journeys. Oper Dynamo West is embarking on an expedition into the wax cylinder archive, following the trail of researchers and compiling travel reports, technical data, and scratched melodies and rhythms from all over the world. Amid the rustling of dust in the grooves of the phonograph cylinders we discover drums in the jungle, Chinese chants and Swiss yodel choirs; we investigate the goings-on in the world of archiving, from wax cylinders to volumes of digital data.
Direction: Franziska Seeberg, Music: Eva Pöpplein and Janko Hanushevsky, Set design and costumes: Philine Rinnert, Dramaturgy: Johannes Müller, Lighting: Max Stelzl
A production by OPER DYNAMO WEST and ehrliche arbeit – freies Kulturbüro. In co-production with Hebbel am Ufer Berlin. With the generous help of wax cylinder archive of the Ethnological Museum of Berlin. Supported by the Mayor of Berlin, the Senate Office for Cultural Affairs and the Performing Arts Fund.