2007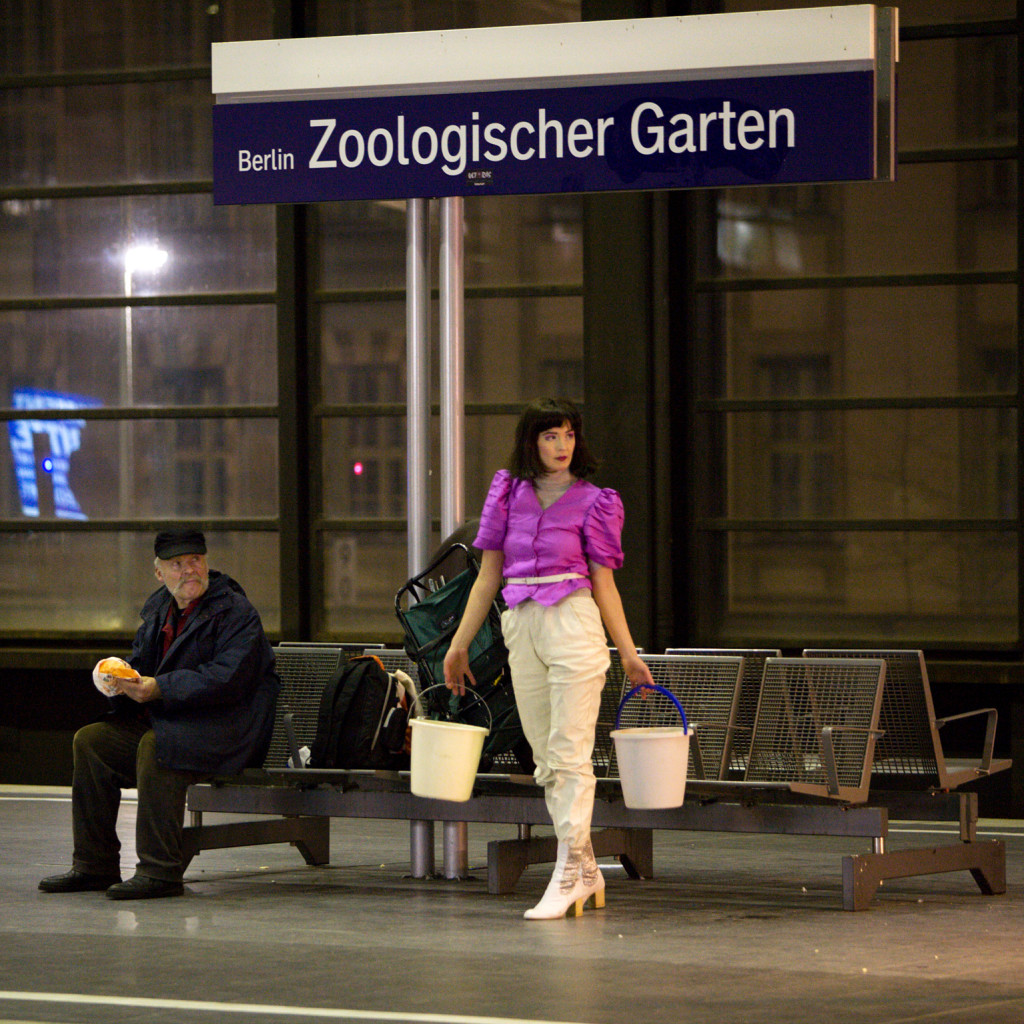 "They should have the monkeys running around here – that´s how it will be again in three more months. You will see, they will probably come from the Zoo."
For decades, Zoo Station represented the glamour and gloom of the enclave that was West Berlin. Today, its demotion from its status as an intercity railway hub is leading to new roles for the station in the reunited city.
In FORT_FÜHRUNG, Oper Dynamo West has conversed with the people who work or live in Zoo Station, who maintain the station or who use it on a regular basis: shop owners, the homeless, railway employees and commuters. On a tour through the station, small groups of spectators experience the results of the research: theatrical installations, dramatic dialogues, intimate monologues and more elaborate revues that reveal expectations and visions for Zoo Station.
By and with: Annekathrin Bach, Janina Benduski, Kirsten Burger, Brigitte Cuvelier, Olaf Dröge, Doris Egbrink-Kahn, Christina Geiße, Katharina Hauck, Anja Hegen, Janina Janke, Dag Kemser, Dominik Kleinen, Cristin König, Joachim Konrad, Benjamin Krieg, Soo-eun Lee, Remo Lotano, Johannes Müller, Elena Polzer, Philine Rinnert, Sina Rohner, Cathrin Romeis, Ruth Rosenfeld, Julie Rüter, Franziska Seeberg, stefanpaul, Michael Stoerzer and Frederike Wagner
A production by Oper Dynamo West and ehrliche arbeit. Funded by the cultural office of the Berlin borough of Charlottenburg-Wilmersdorf. Made possible with the generous support of Deutsche Bahn AG.