2014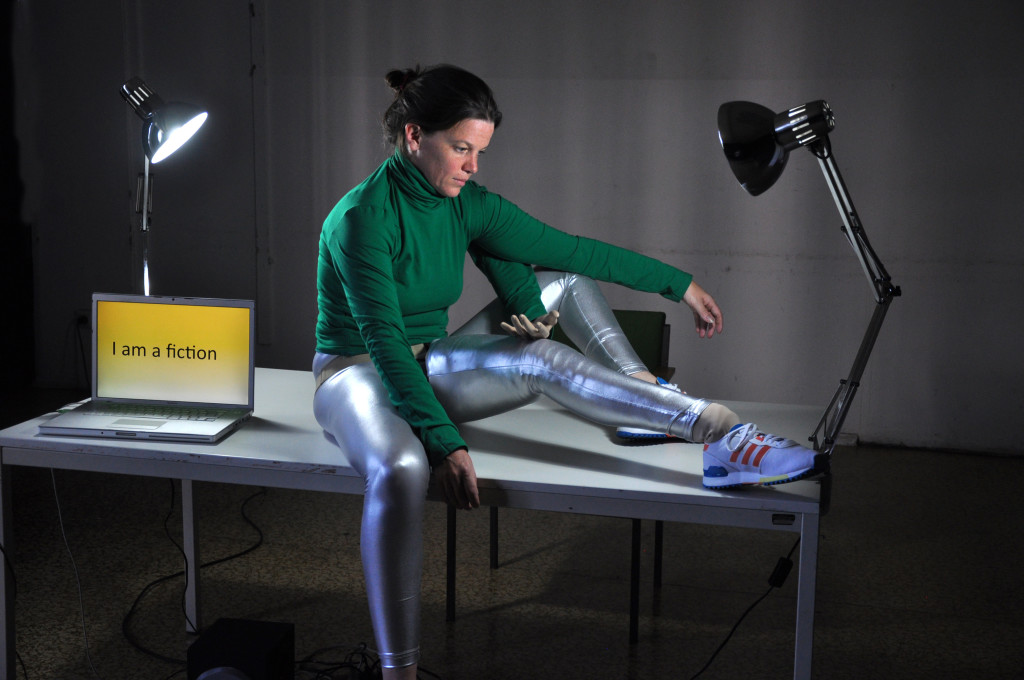 Notebook Series is a collaboration between a choreographer and a set-designer. In this work the notion of theatre is reduced in a minimal setting of table, chair, laptop and body. This setting aims to create a certain intimacy with the viewer whilst allowing the interplay between real and virtual presences (media). The idea of the notebook as a holding structure for a collection of images, text fragments and choreographic studies allows for an understanding of this performance as non-linear, multiple, diverse and potentially without end.  In a situation reminiscent of a lecture or public speech the performance looks at the potentiality and alterity of the human performer.  Moving between the real and the fictional in a clinical deconstruction and disassociation of the human body and its senses, the performance ask questions about belief and the perception of norms.
Concept: Colette Sadler and Philine Rinnert
Performance: Colette Sadler, Visuals: Philine Rinnert
Premiere as part of the Düsseldorf Quadriennale performance programme, in the context of the solo exhibition from Pauline M'barek at KIT ( Kunst im Tunnel).
Co-produced by KIT / Düsseldorf Visual Arts Quadriennale 2014 and Dance 4 UK.  Residency support CAMPO Ghent Belgium. Research and development funded by Creative Scotland.