2014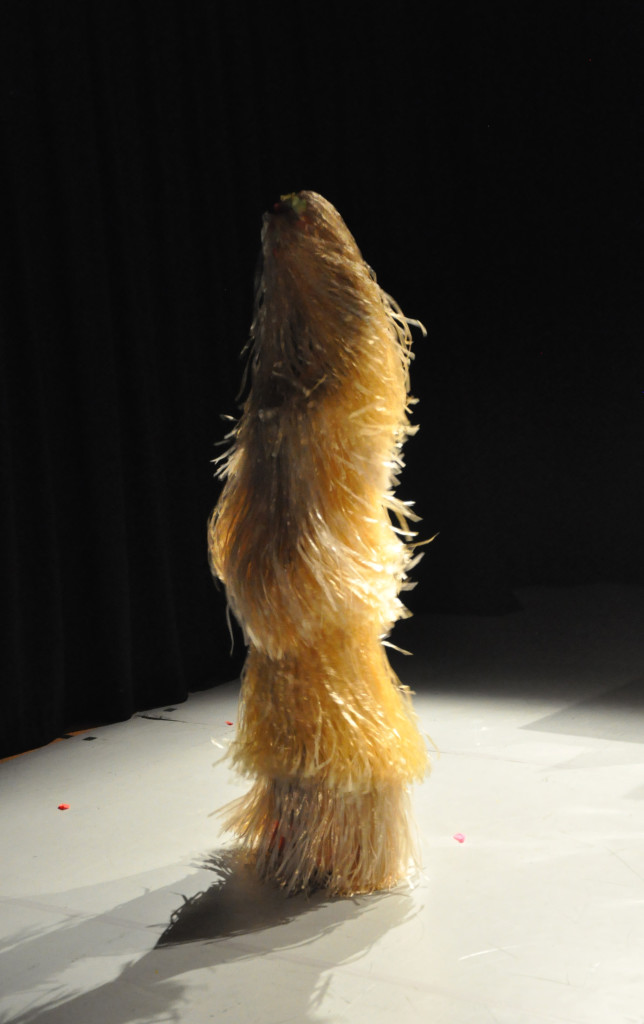 We Are The Monsters represents a microcosm of society where different creatures inhabit a shared space, a humorous and inventive dance performance for children and adults aged from 4-99.
The interest in monstrous form and transformation stems from an attempt to reach beyond the limitations of human form to create new bodily images, physical logics and ways of moving. Monstrous figures created when the human figure is turned upside down, back to front, distorted, extended and dissolved. To achieve this idea we take human anthropomorphic form and then stretch, extend or contort the possibilities of anatomy via props and costuming. These new representations open up an imaginary field and an experience of perceptual shift for the viewer.
Performance: Maxwell McCarthy, Assaf Hochman, Stuart Meyers and Naama Iytel
Choreography and concept: Colette Sadler, Costumes and light: Philine Rinnert, Music: Steve Heather: Production Frances McMillan
co-produced with Tanz Haus NRW / New steps take off junger Tanz and TWR Glasgow. Research and development funded by Creative Scotland, Tramway familiy day 2012, Bournemouth Pavilion and Tanz Nacht Berlin 2012.