2014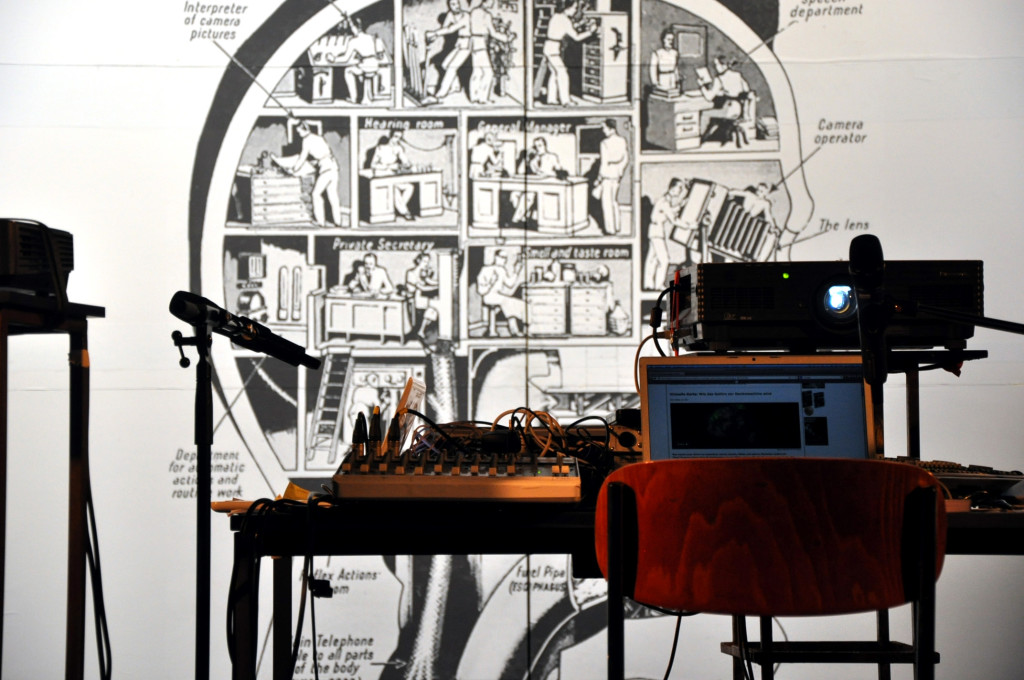 Previously On – What's happened until now: an expert on acting, an expert on space and lighting and a dialogue expert jointly tell the life story of one Herr P. By way of supplementary material and interrupting one another, they recount the same event twice, or contradict each other, proceeding fast-forward and then always returning again to the lowest common denominator: the experience shared on this particular evening. Herr P's life story becomes infinite, a cabinet of curiosities, a chamber of marvels, in which the experts disappear. Three individuals in curatorial competition over a biography: who is directing whom? And whose story is actually being told? The experts come and go over the course of the evening: playing with and against one another in various rounds of a card game, each time revealing another unforeseen episode from the life of Herr P. As a result, his story ultimately finds the right voice – or perhaps the wrong one.
A performance by and with Rinnert / Steinbuch / Straub
Dramaturgy: Kira Kirsch, Sound: Rupert Derschmidt, Acting coach & rehearsal assistant: Laura de Boer, Production: Marianne Strauhs.
A production by Freundliche Mitte in co-production with Garage X. Funded by Wien Kultur, the city of Graz and the state of Steiermark
Guest performance: Theater am Lend, Graz, November 2014.