2010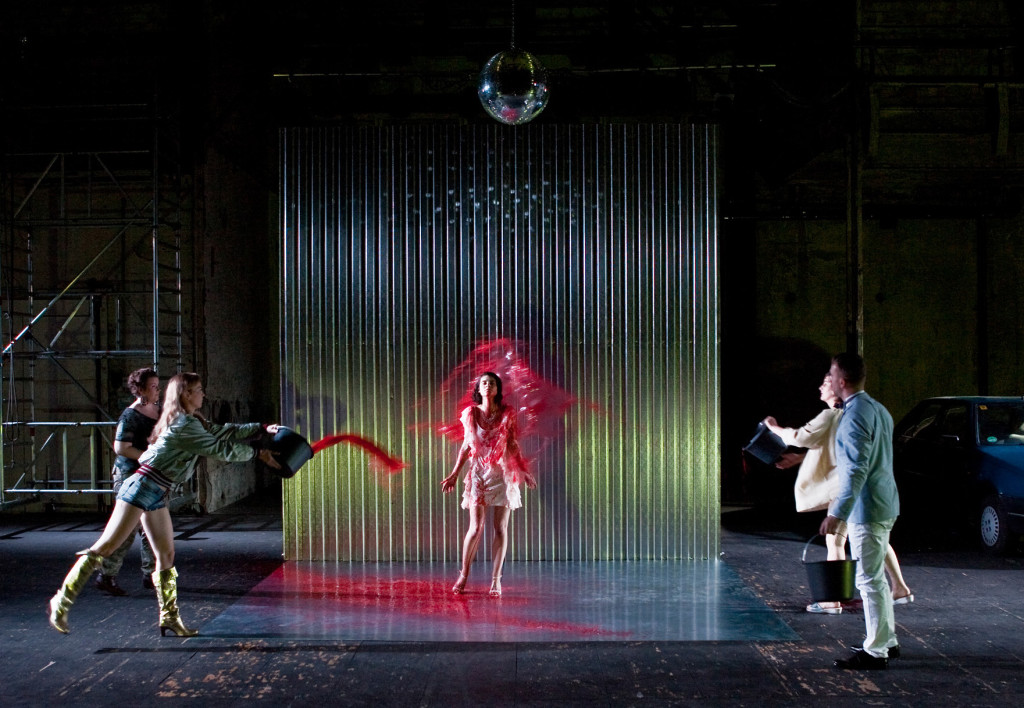 In Cheap Blood Johannes Müller and Philine Rinnnert have developed a new hybrid of artistic genres. Johann Sebastian Bach's cantata Mein Herze schwimmt im Blut and the history of the biggest flop Broadway has ever seen – Carrie – The Musical – combine into an overdrive of teenage angst. First love, along with the experience that the sugar-coated image of your romantic self just doesn't seem to fit into a brutal reality of school, facebook and youporn, culminate in a state of chaos and despair.
Singers, actors and musicians tread the experimental turf of Cheap Blood, which combines the exuberant and grotesque expressional needs of baroque and Broadway. Don't be surprised if plots to destroy the entire planet with telekinetic powers are disguised as a divine visitation.
With Jördis Richter, Armin Pommeranz, Hauke Heumann, Cora Frost, Agnieszka Dziubak, Bonnie Cameron, Kirsten Burger and Tayfun Schulzke
Text/Direction: Johannes Müller, arrangement and musical direction: Armin Pommeranz, stage and costumes: Philine Rinnert, choreography: Diane Busuttil, lighting design: Ralf Arnd, dramaturgy: Eike Wittrock, make-up artist: Elena Irsigler, production: ehrliche arbeit – freelance office for culture
A production by Johannes Müller and ehrliche arbeit in co-production with Sophiensaele Berlin. Funded by the Mayor of Berlin – Senatskanzlei – Cultural Affairs and the Rudolf Augstein Foundation.